Bike Smart, Bike Safe
As the Florida Department of Health has deemed biking an essential activity during the Covid-19 pandemic, Tallahassee and Leon County residents are grabbing their bikes and hitting the streets and trails to stretch their legs, get to and from work, and perform other essential activities. Have you used your bike to pick up take out from your favorite restaurant? And did you know you can find a list of all the restaurants offering takeout in Leon County? How about riding your bike to and from the grocery store, or to your place of employment? If it is your first time riding in a while, or even if you are a long time rider, explore BikeTallahassee.com for many great resources, such as a map off all the bicycle infrastructure in the City and County, and information below on how to responsibly ride during this pandemic! We are all safer at home, so please recreate responsibly in this time. Let us know how you're safely using your bicycle in these difficult times with the hashtag #TLHCanDo.
Biking and other recreational activities are essential for better health and well-being. Stay healthy and safe, by following the local and federal guidelines for recreation and transportation to help prevent the spread of infectious disease.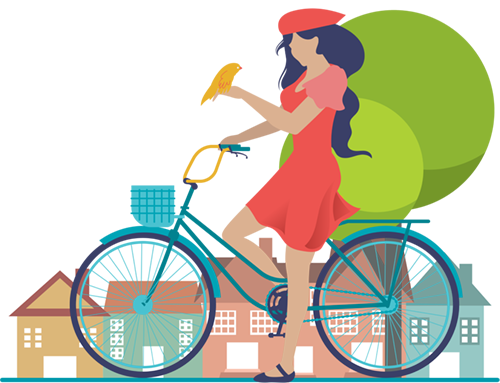 Only ride by yourself or with members of your household. Now is the time to keep your social distance.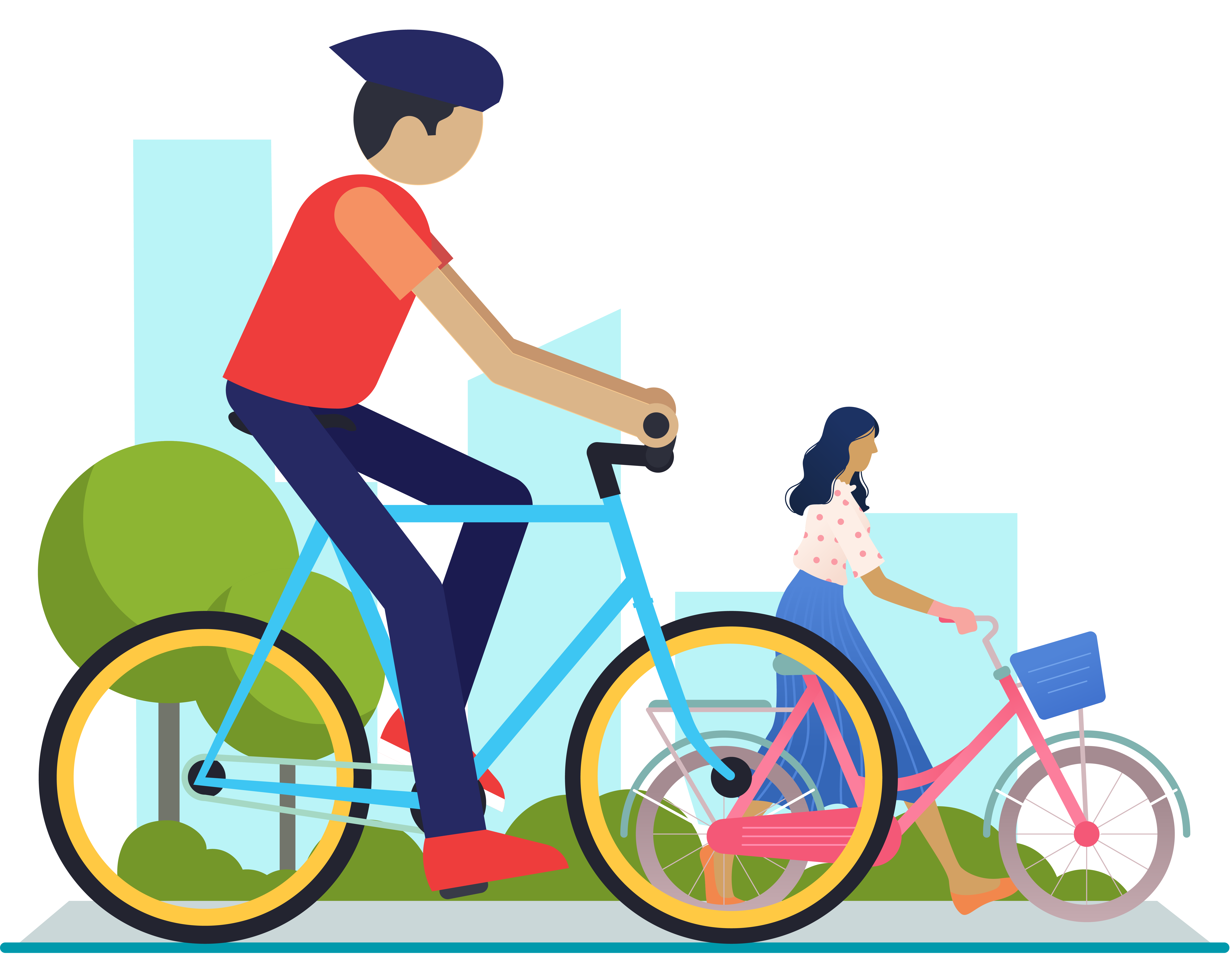 Practicing physical distancing can peserve your health and protect others. Remember, 6' is a minimum. Further is better.
Avoid community spread of infectious disease by keeping your bike riding and other outdoor acitivities in your neighborhood, close to home and away from others.
Be cautious and avoid unnecessary risks when you ride to reduce likelihood of injury that puts strain on our public safety individuals, and medical resources.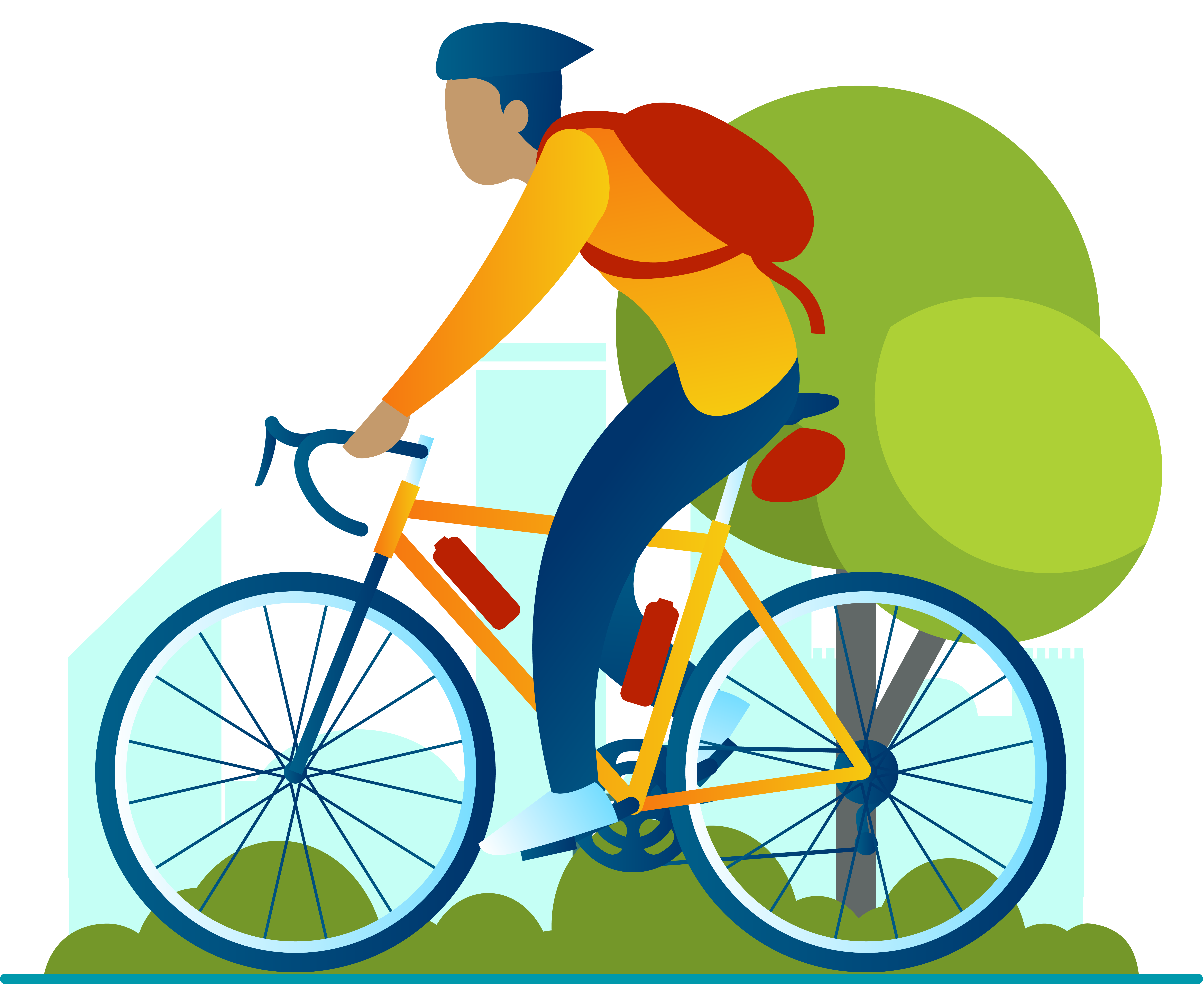 Bring all water, food, tools, and repair equipment with you. Plan ahead to avoid using public toilets and water fountains.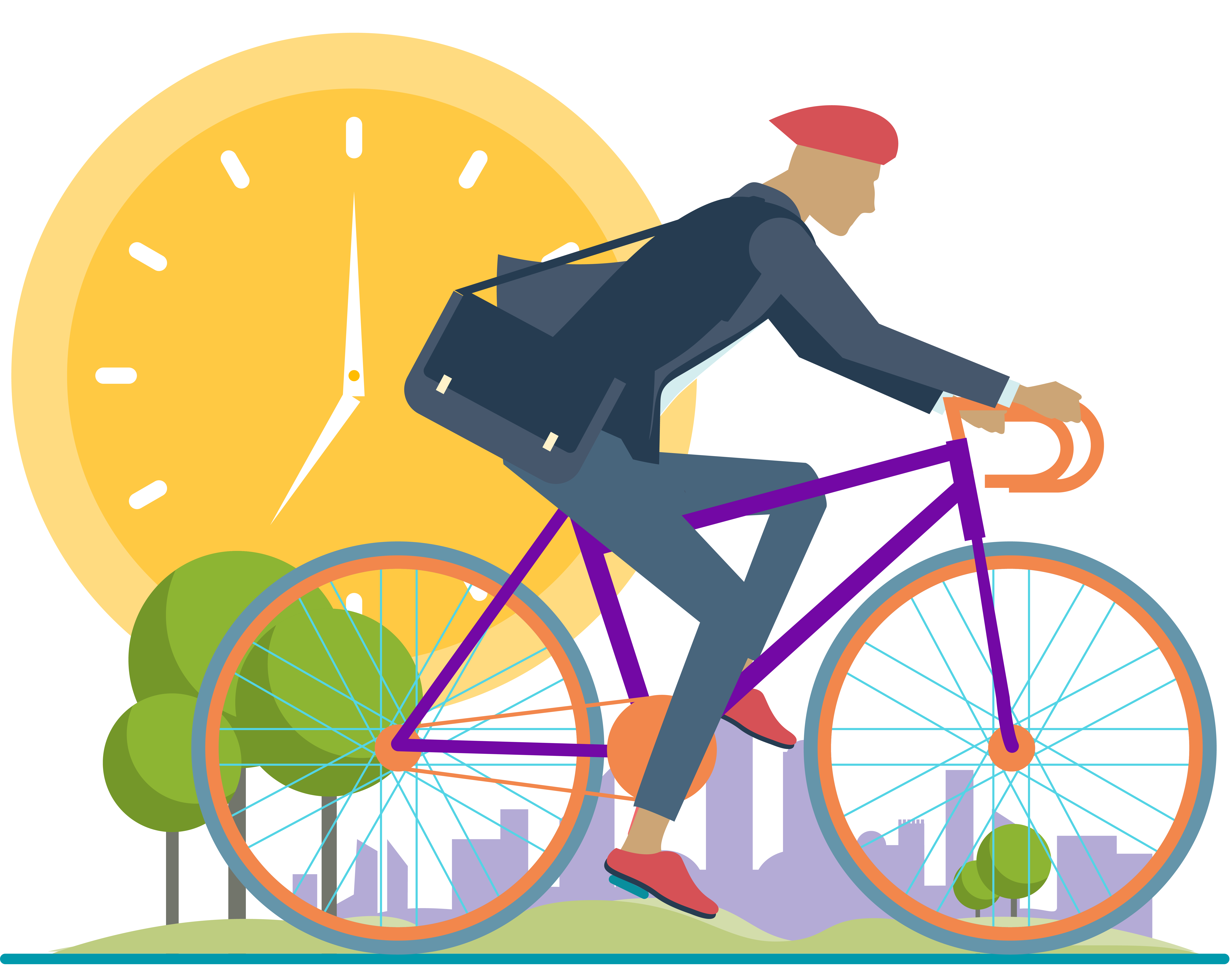 If using public spaces like parks or trails, choose off-peak times like early morning, or during the work day to avoid contact with others
Being outdoors and active feels better than ever. Find new ways to appreciate the places you love, tag #TLHcando, and post ride photos.
If you're feeling unwell, stay at home. The trails and parks will be available when you're feeling better. Take care of yourself and your community.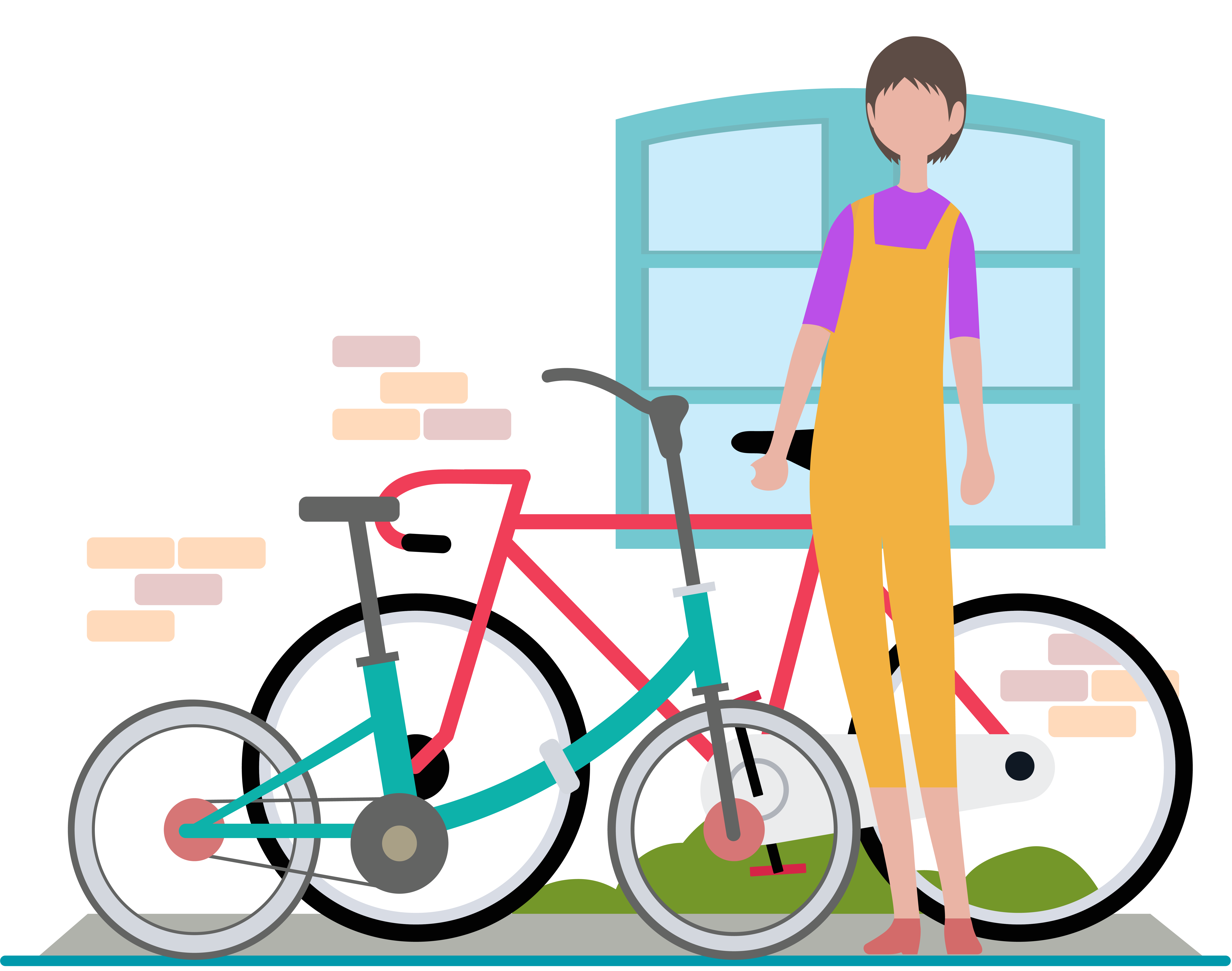 Many may be discovering benefits of biking. Visit BikeTLH.com for routes, trails, and resources about biking in Leon County.
---
"Suddenly, probably when you weren't looking, Florida's capital became a cycling and hiking mecca." This Flamingo article chronicles Leon County's robust cycling infrastructure and community.
---

Social Distancing on 2 Wheels
Plan: Choose off-peak hours for riding to avoid crowded trails and unnecessary interactions with others. Choose wider trails in order to safely pass while maintaining maximum distance from other trail users. (6 feet is the recommended minimum, more is better!)
Yield: Who has the right-of-way? Most of the trails we bike on are multi-use. Bikers yield to horses and foot traffic. When on a hill, descending riders yield to climbing riders. If it is your turn to yield (or even if it isn't but you have chosen to), provide as much space as possible to keep an appropriate distance.
Communicate: Unplug, stay alert, slow down, and communicate with each other from a distance. Better yet, take the initiative to yield and offer space to keep an appropriate distance.
---
Trailahassee is a great resource for all of Tallahassee's many trails. Find your new favorite greenway or explore an old favorite trail. This is the best resource for making the most of the trails in Tallahassee and Leon County. Let us know if you find somewhere wonderful with the hashtag #TLHCanDo.
---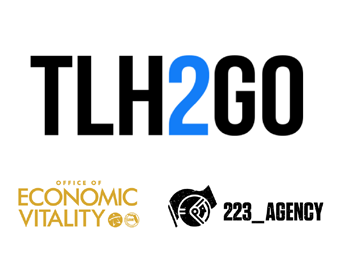 Have you heard of TLH2go.com, produced by the Office of Economic Vitality and the 223 Agency? It provides a comprehensive list that features the restaurant's location, hours, menus, and options for online ordering for delivery or take out. Although in-restaurant dining is closed at this time, there are still many options out there! Hop on your bicycle and grab some takeout tonight!
---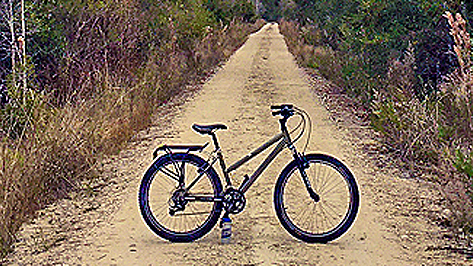 Tallahassee-Leon County citizen Ashley (she/her) has put in some serious leg work to create Bike2Parks.com, a classification of Leon County parks by their ease of access by bicycle. (All parks on the Bike2Parks map are located on Apalachee, Muscogee, Miccosukee and Seminole homelands).
---
How to fit a bike helmet
Under Florida law, a bicycle rider who is under 16 years of age must wear a bicycle helmet properly fitted, fastened securely. Is your helmet fit properly?
---
Bicycle Safety Check
Whether you ride every day, it is your first spin of the season, or you're taking your bike down from a shelf and dusting off the cobwebs, there are a few things you need to check before EVERY ride. Our friends with the League of American Bicyclists show you how to get it done.
---
We all have important places to be,
Let's get there together!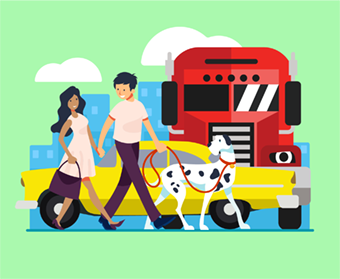 Pedestrians
• Alway walk on the sidewalk. If there is no sidewalk, walk facing traffic.
• Cross the road at crosswalks or designated midblock crossings.
• Don't rely solely on pedestrian signals. Look before you cross the road.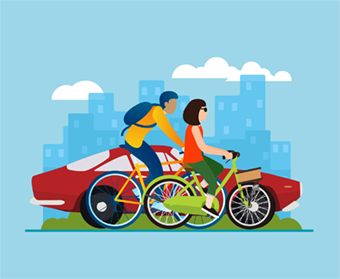 Bicyclists
• Ride with the flow of traffic, not against it.
• At night, ride with a white front light and a red tail light.
• Follow the rules of the road. Stop at redlights and stop signs. Obey all traffic signals.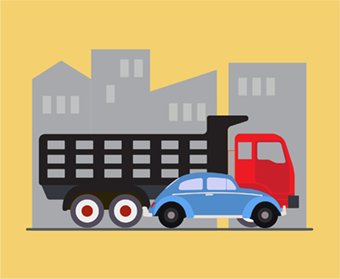 Drivers
• Bicycles are legal vehicles. Wait until traffic conditions allow you to pass safely, giving them at least three feet.
• Obey speed limits and come to a complete STOP at stop signs.
• Never pass/overtake a vehicle that is stopped for pedestrians.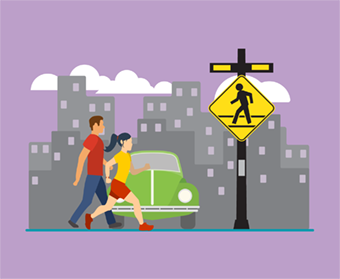 Midblock Crossing Tips
• Drivers - Flashing yellow lights mean STOP.
• Cyclists - Yield to all pedestrians.
• Pedestrians - Be visible to traffic.
---